Soodam's Collaboration with Graduate School of Design Contents at Hongik University
'Welcome! It is the first time for an art book to meet the augmented reality, isn't it?'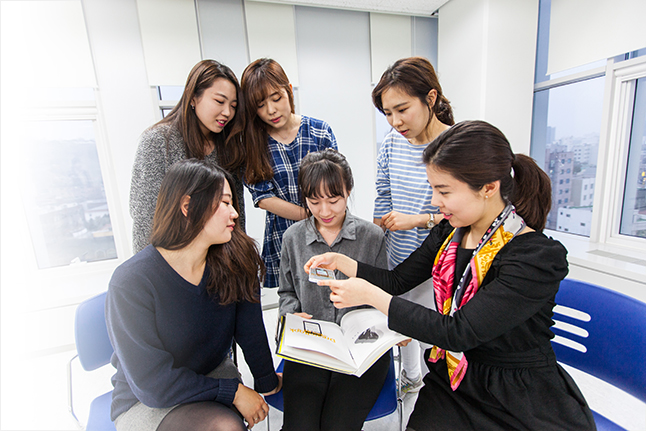 Students who look through their works of arts through 'AR CUBE' application before the class starts

The augmented reality technology is combined with a daily life. What picture would it be if an art book is combined with the augmented reality platform? Would an ideal be a reality?
Yes. Recently the graduate school of design contents at Hongik University published a meaningful art book that is drawing people's attention. The 'moment' of the instant that digital arts became a reality was captured.
Lewis Hyde said "A certain behavior can be an art because of connecting the people to the world of spirits and dreams" in The Gift (1983) which is his own book.
The world of art works and feelings of special noted paintings or art works become mine it their entirety at the moment when we face them.
It is a gift to me given by them, and we just need to receive them. And art works become a daily life if anyone can experience those art works as cultural contents at any place at any time with wind-aided new media.
It is just because a smartphone and a tablet PC are in your hands.
Source of Article: http://m.navercast.naver.com/mobile_magazine_contents.nhn?rid=2598&contents_id=86675&category_id=2598&listType=home&sort=update