NAVER Magazine Cast May Smart App News
Photo with Me, Angry Bird and others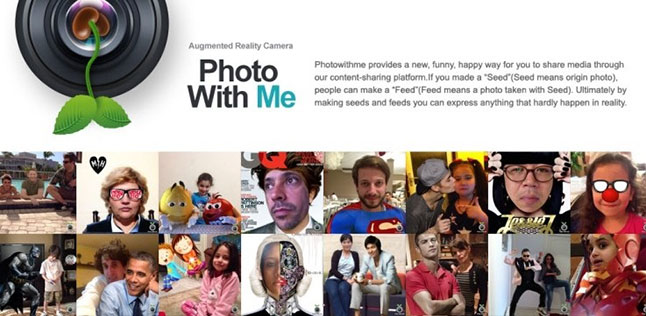 Soodam (the former Maxt Design Team) released 'Photo with Me' onto Google Play which is an augmented reality camera application that can be used for taking photos by cutting a part of a photo on the spot.
With this, the service confined to iPhone users becomes available to most smartphone users and it seems that it would be a fun tool for communication with more diverse people.
The Photo with Me service is the one that is more popular in foreign countries than in the country.
It was already downloaded 100,000 times within 2 weeks after its release, and it has ranked first in the overall standings of the Apple App store in foreign 10 countries or so.
There are many applications with a function of composing a separate photo onto the existing photo, but there are few applications with a concept of augmented reality that can be used when taking photos.
It is said that the pleasure with inducing behaviors of people when taking photos and with a smile when looking at the composite photo is a unique characteristic that only Photo with Me has.
Source of Article: http://navercast.naver.com/magazine_contents.nhn?rid=1103&contents_id=28333